Horem ipsum dolor sit amet, consectetuer adipiscing elit, sed diam nonummy nibh euismod tinciunt consectetuer adipiscing elit, sed diam nonummy nibh
Contact our sales team and discover how Enplug's electronic signage software can help your company deliver its most important communications for better employee and customer engagement.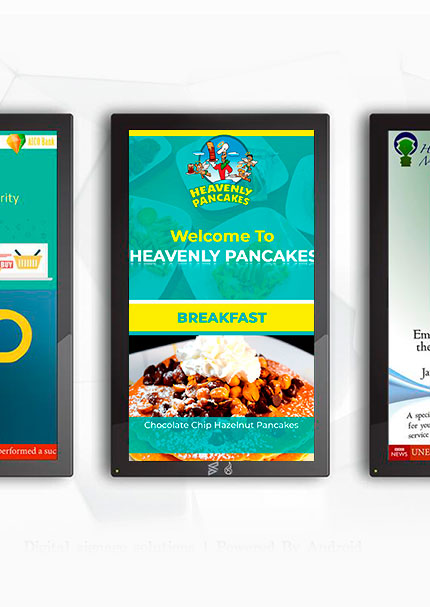 Can I try Digital Signage Player for free?
Of course! You can host a fully functional copy of Digital Signage Player on your own hardware for 30 days for free. Simply download Digital Signage Player to get started. If you love it (which we think you will), you can continue using Digital Signage Player simply by updating your existing instance with a purchased license key. Digital Signage Player licenses can be purchased by contacting us.
The Types Of Digital
Signage We Offer
Do you still have more questions?
Feel free to call us (818) 308-7024 so we can answer your questions immediately.
See What Our Digital Signage Platform
Can Do For Your Business
Real people at the other end of the line, ready to roll up their
sleeves and help make digital signage their
best marketing channel.
Subscribe to Newsletter
Sed do eiusmod tempor incididunt ut laboret dolore magna aliqua enim nostrud