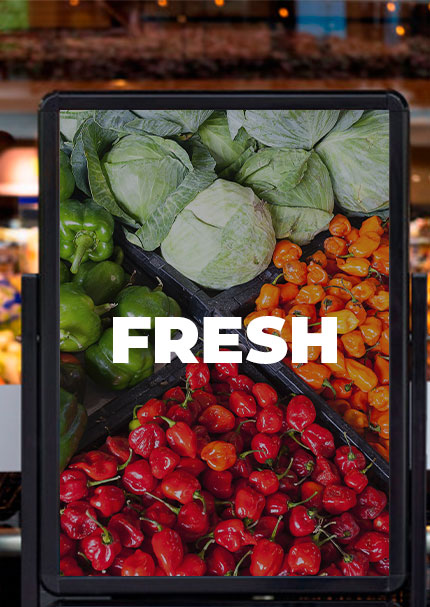 Digital Signage For Supermarkets
The supermarket industry was one of the first to recognize the potential of digital signage and adopt the technology. Also referred to as point-of-sale signage, the high impact media delivered through digital displays in supermarkets has helped boost sales, as well as improve customers' shopping experiences.
Why Use Digital Signage In Restaurants?
Do you still have more questions?
Feel free to call us (818) 308-7024 so we can answer your questions immediately.
See What Our Digital Signage Platform
Can Do For Your Business
Real people at the other end of the line, ready to roll up their
sleeves and help make digital signage their
best marketing channel.
Subscribe to Newsletter
Sed do eiusmod tempor incididunt ut laboret dolore magna aliqua enim nostrud